Dessert Recipes
CHECK OUT SOME OF OUR FAVORITES
No-Bake S'mores Bars
If it's chocolatey marshmallow and Graham cracker s'mores you crave, make a batch of these No-Bake S'mores Bars….
Apple Cinnamon Quesadilla
Apples, cinnamon, and cream cheese are a delicious combination in this Apple Cinnamon Quesadilla recipe. Its whole-wheat wrap crisps up…
Apple Blondies with Walnuts
With golden raisins, unsweetened applesauce, and pumpkin pie spice this no-bake recipe for Apple Blondies with Walnuts is…
Breakfast Pops
Have you ever considered eating a popsicle as part of breakfast? If you've lived in Los Angeles in September,…
Strawberry Thunder Shakeology
Berries and chocolate might seem like an odd smoothie combination, but once you have a taste of this…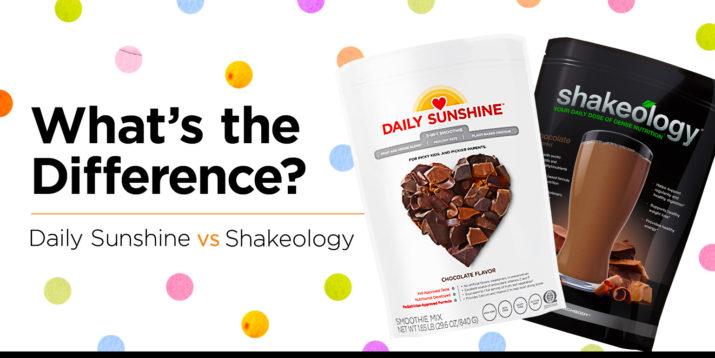 Shakeology vs. Daily Sunshine: What's the Difference?
We know what you're probably thinking right now: "What is Daily Sunshine? Who is it for?  What's the difference…
Vegan Mocha Caramel Latte Shakeology
Treat yourself to a fancy blended coffee drink that tastes like dessert with this good-for-you Vegan Mocha Carmel…
Café Latte Chia Pudding
Busy morning? Combine your breakfast and coffee into one healthy meal with this Café Latte Chia Pudding recipe…
Peanut Butter Cookie Shakeology
This Peanut Butter Cookie Shakeology puts all of the flavor of decadent, nutty cookies into your smoothie so…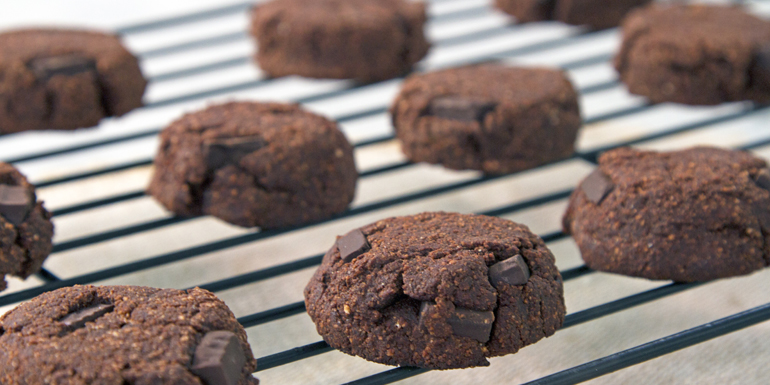 Double Chocolate Cookies
If we must eat double chocolate chip cookies – let's admit it, on occasion we must – then why…
Unicorn Bark
Unicorns live on a magical diet of rainbows, frosting, and glitter and never get fat. Eat like a…
Shakeology Chocolate-Dipped Strawberries
Melt your valentine's heart with these chocolate-dipped strawberries made with love–and Shakeology! Bae will be impressed.
7 Sweet Valentine's Day Recipes from FIXATE
Skip the box of chocolates and surprise your sweetie (or yourself!) instead with one of these 21 Day…
Healthy Red Velvet Cupcakes
Learn how to make these decadent and healthy red velvet cupcakes on FIXATE, the exclusive Beachbody On Demand…
Cookies and Cream Smoothie
Ditch those frosting-filled chocolate sandwich cookies and make this devilishly good cookies and cream smoothie instead. It's actually…
Double Chocolate Protein Balls
What's in these decadent, gold-dusted Double Chocolate Protein Balls? Chocolate, more chocolate, and a dose of good luck.
Breakfast Banana Muffins
These delicious banana muffins made with wholesome ingredients are healthy and satisfying enough to eat for breakfast. Plus,…
Vegan Sugar Cookies
These healthier vegan sugar cookies are super easy to make and require just seven ingredients. They're also completely…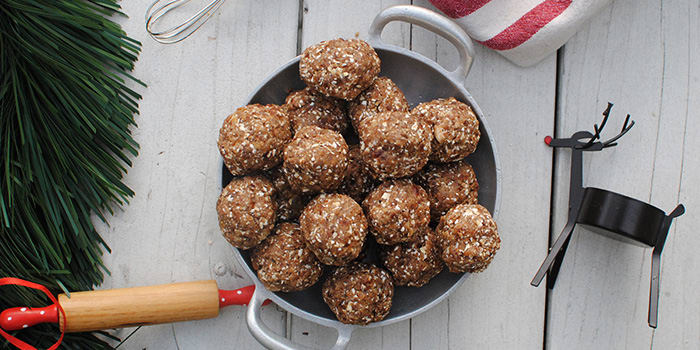 Gingerbread Balls
With only 87 calories per serving, these no-bake gingerbread balls will satisfy your sweet tooth and keep you…
Chocolate Peppermint Muffins
Indulge your sweet tooth with these chocolate peppermint muffins made from good-for-you ingredients.
Plan Your Holiday Menu With FIXATE
Yes, you can enjoy the holidays without sacrificing your fitness goals. Let Beachbody Super Trainer Autumn Calabrese and…